Help has arrived
About Us
Embracing the Future with Technology
With rapid and ever-changing technology, businesses have to adapt into changes to stay ahead, effectively and efficiently. Looking for right technical expertise to boost your business?
Here We specialize.
---
We don't only help to recruit, we have built up experience in techniques to manage remote developers, keeping them inline with requirements, delivery orientated and peace of mind!
If you already have an offshore team, wish to add to your team, or need self contained off-short teams, get in touch.
Challenges
We have full software development teams to manage your internal systems and external applications, so that you can focus on your business development.
×
Blockchain
Business Dreams come to reality if the resources are available. We work helping you build your dream.
"Bring the mountain to Mohmad"
---
At our company, we specialize in blockchain technology and offer a range of innovative projects and services. Our digital assets take the form of tokens, including ERC20 tokens within secure smart contracts and Stella tokens for digital rewards. We also offer NFTs on several popular blockchain platforms, such as Ethereum, Polygon, Solana, and Binance (BNB). Additionally, we provide a digital exchange designed for private institutions, featuring a fully secure KYC system and multi-factor trustless solutions that are a hacker's nightmare. Our patented designs focus on making security easy, and our team of Asia-wide developers, led by core Hong Kong tech leads, are always working on new and exciting blockchain projects.
Our Blockchain Services
Digital Assets in the Form of Tokens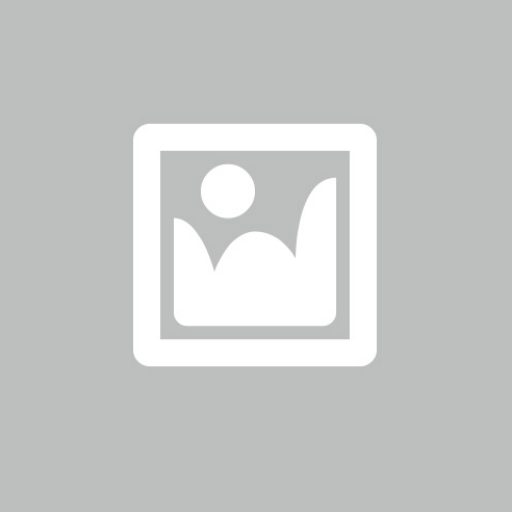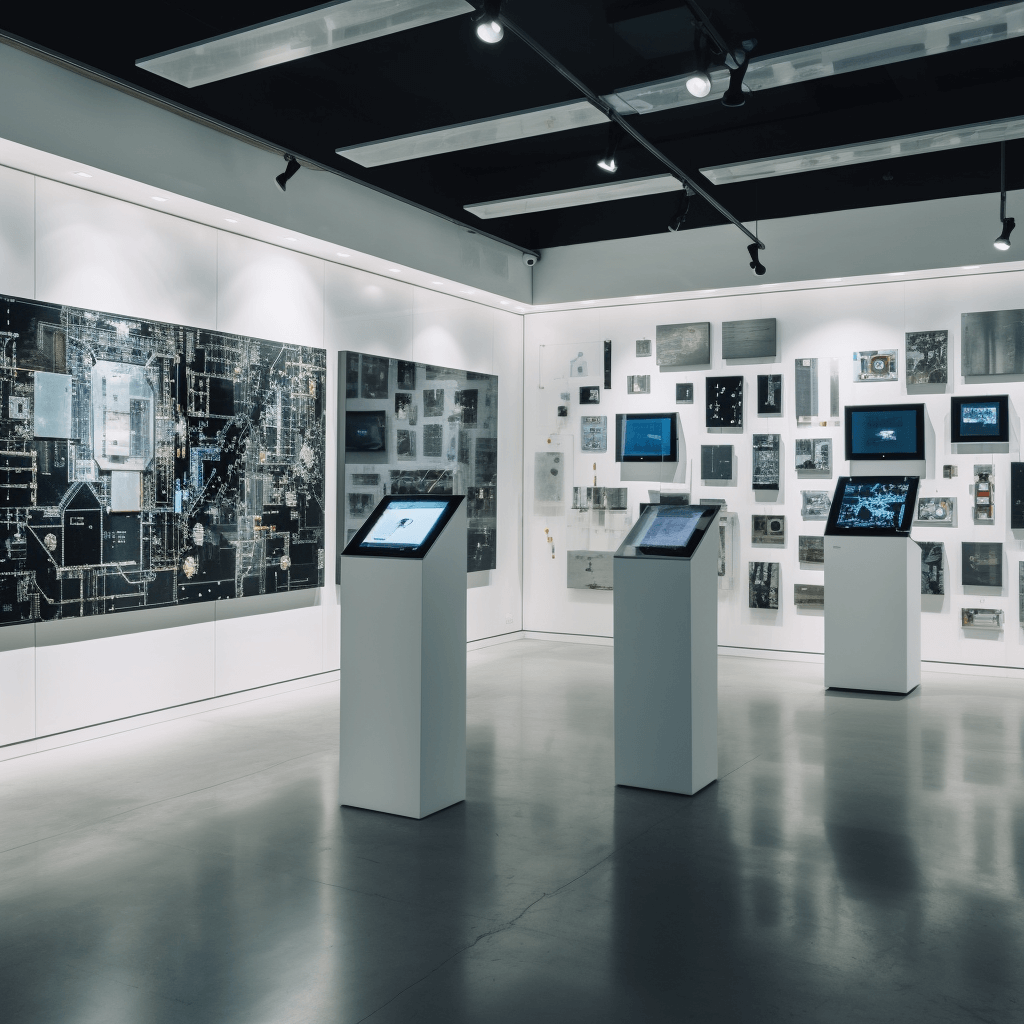 Our company offers digital assets in the form of tokens on various blockchain platforms. These tokens are backed by real-world assets and can be traded on digital exchanges. Our blockchain technology ensures that the transactions are secure and transparent, providing a reliable and trustworthy platform for investors.
NFTs on Various Blockchain Platforms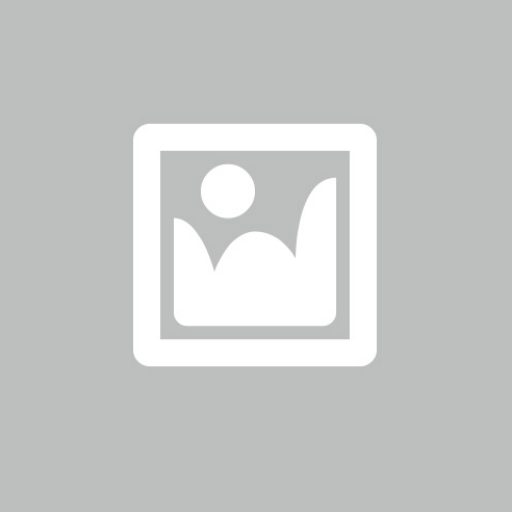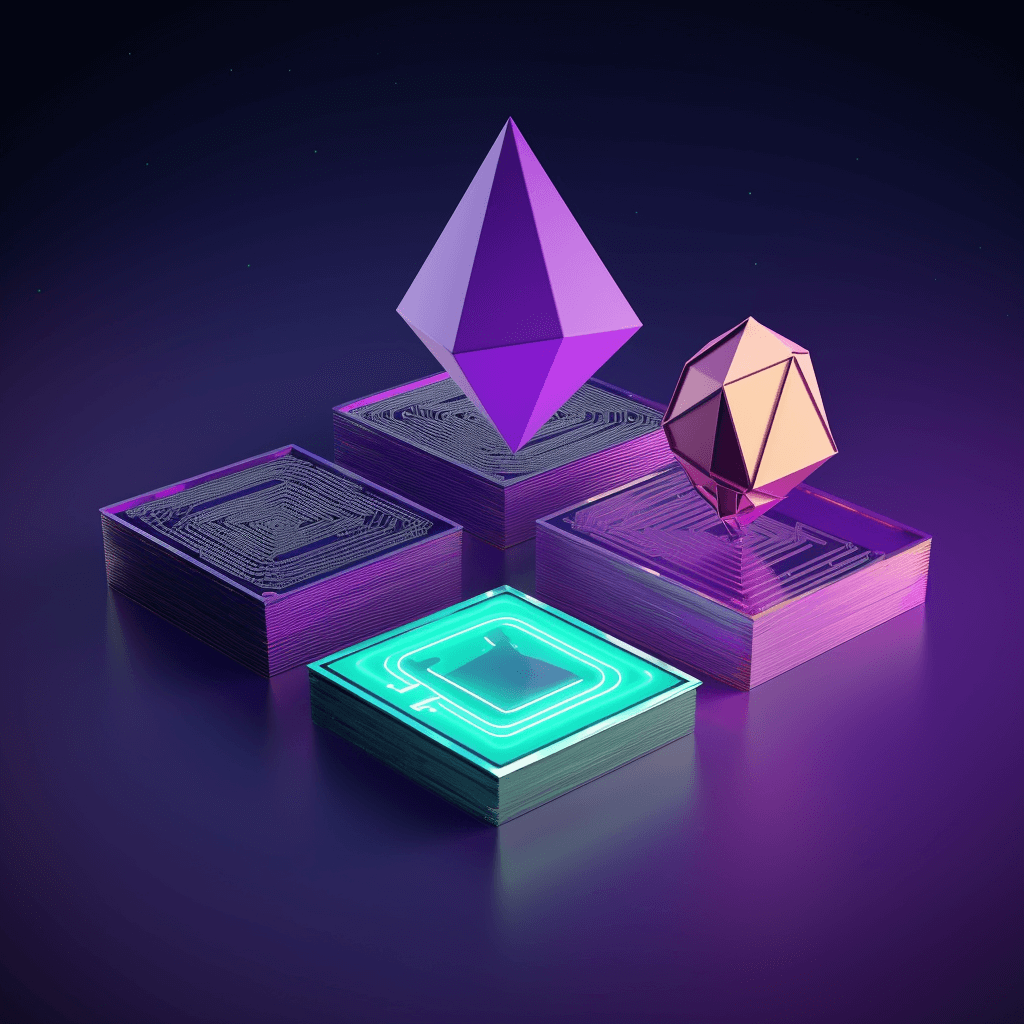 We offer NFTs (Non-Fungible Tokens) on various blockchain platforms, providing a unique and secure way to represent ownership of digital assets such as artwork, music, and other creative works. Our blockchain technology ensures that the ownership is recorded on the blockchain and cannot be replicated or altered, providing a secure and transparent way to buy and sell NFTs.
Digital Exchange for Private Institutions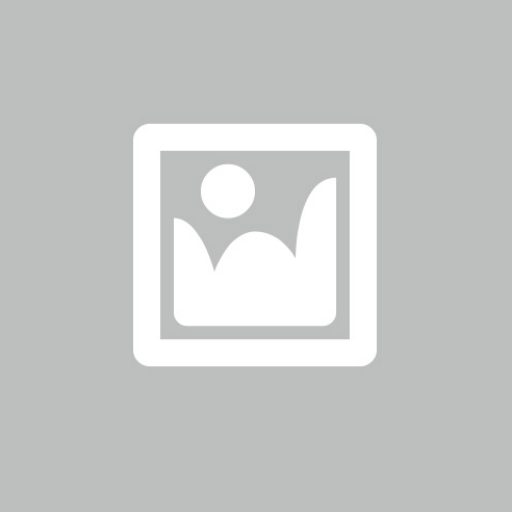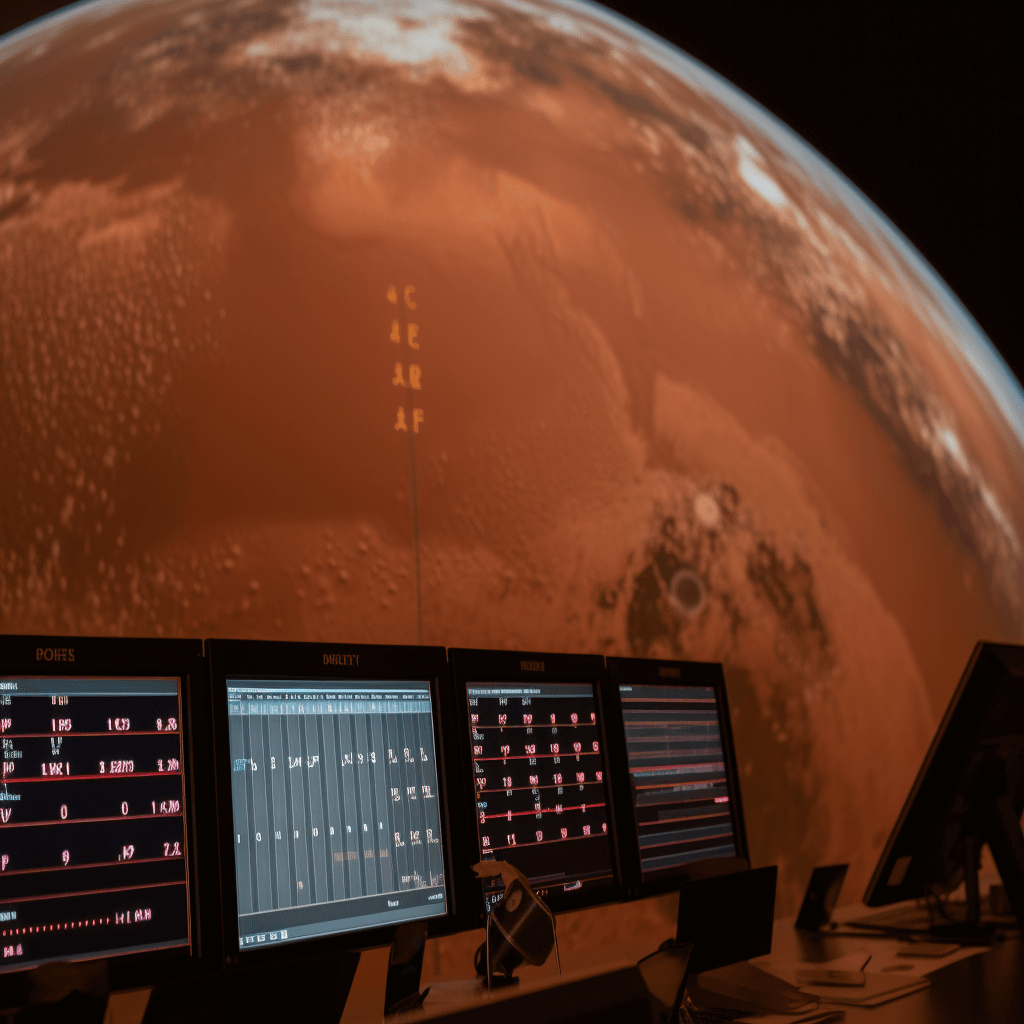 We created a digital exchange for private institutions, providing a secure and transparent platform for trading digital assets and cryptocurrencies. Our blockchain technology ensures that the transactions are recorded on the blockchain and cannot be altered, providing a reliable and trustworthy platform for investors and traders.
Patented Designs Focused on Making Security Easy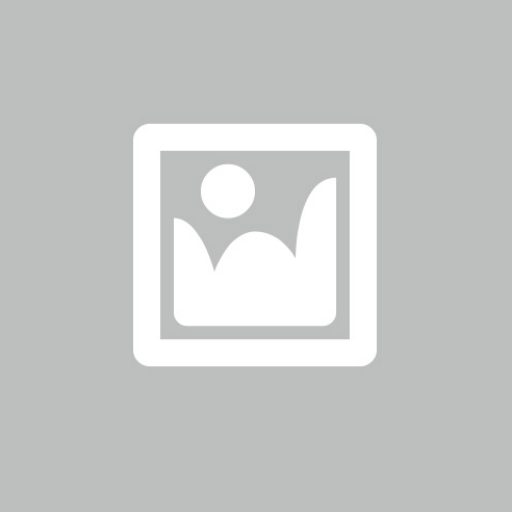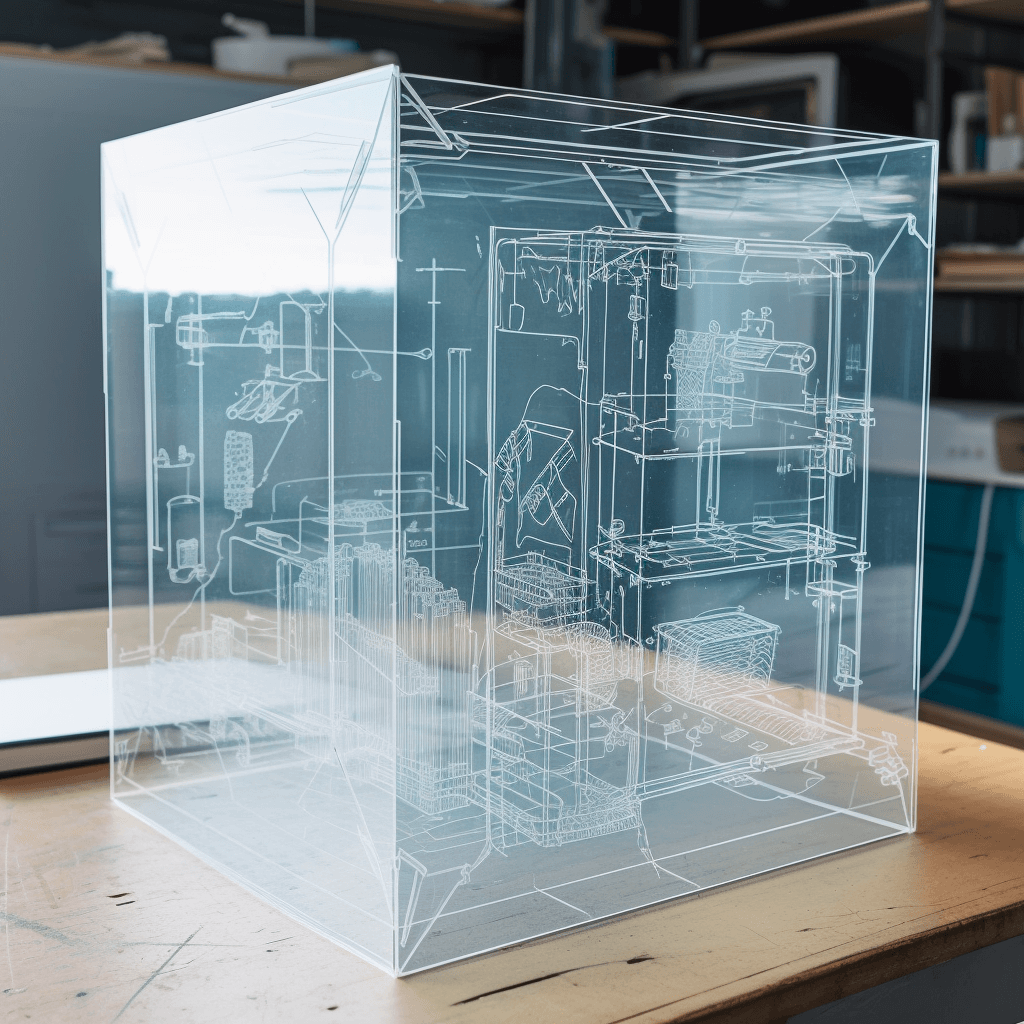 Our team of developers is always working on new and exciting projects to improve the accessibility and security of blockchain technology. We have patented designs focused on making security easy, ensuring that our clients can use blockchain technology with confidence and peace of mind.
Resources from a core Hong Kong tech leading Asia wide developers.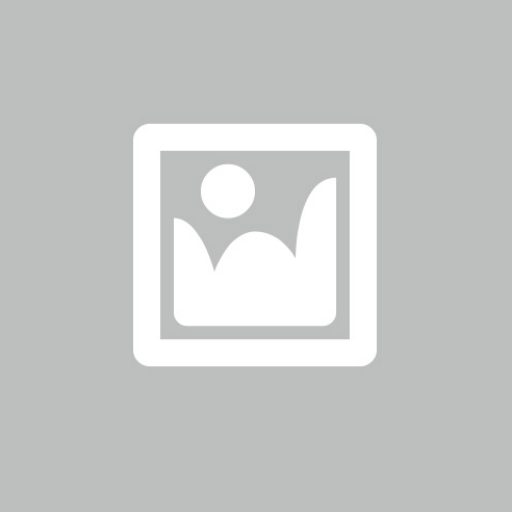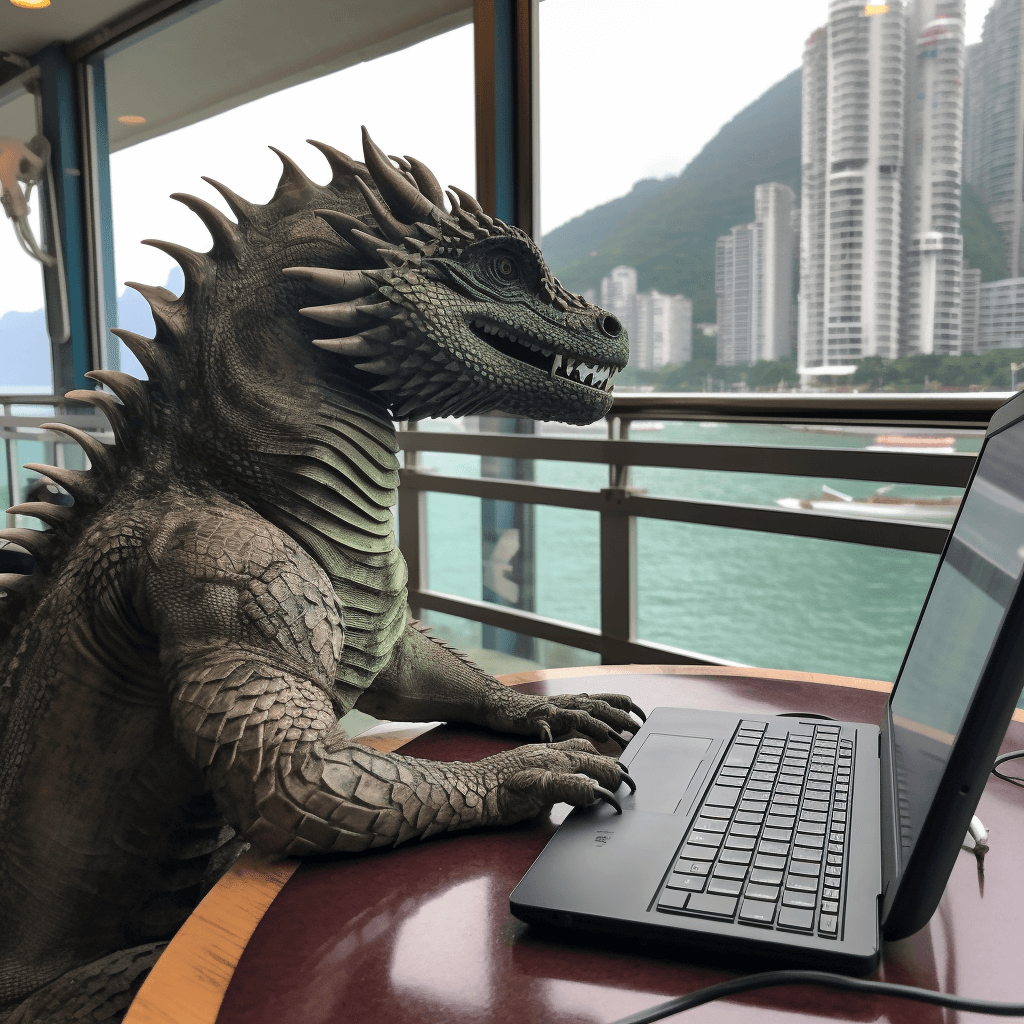 Hong Kong is home to some of the most innovative and forward-thinking tech companies in Asia. These companies have access to a wealth of resources that enable them to develop cutting-edge technologies and stay ahead of the competition. From top-notch talent to state-of-the-art research and development facilities, Hong Kong tech companies have it all. They are also well-connected to global markets, making it easier for them to expand their businesses internationally. Overall, the abundance of resources available to Hong Kong tech companies makes them a force to be reckoned with in the tech industry.
A full KYC system, a Hackers nightmare with multi-factor trustless solutions.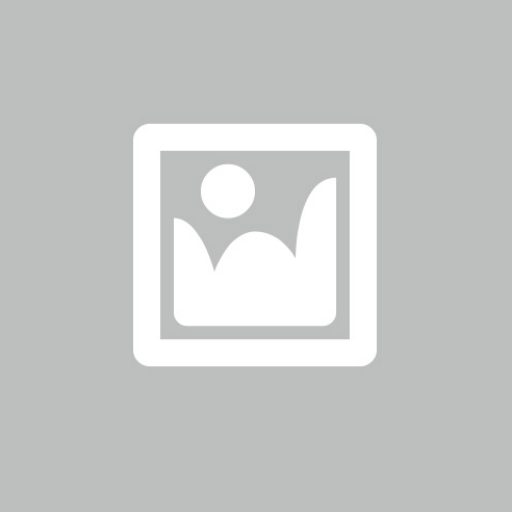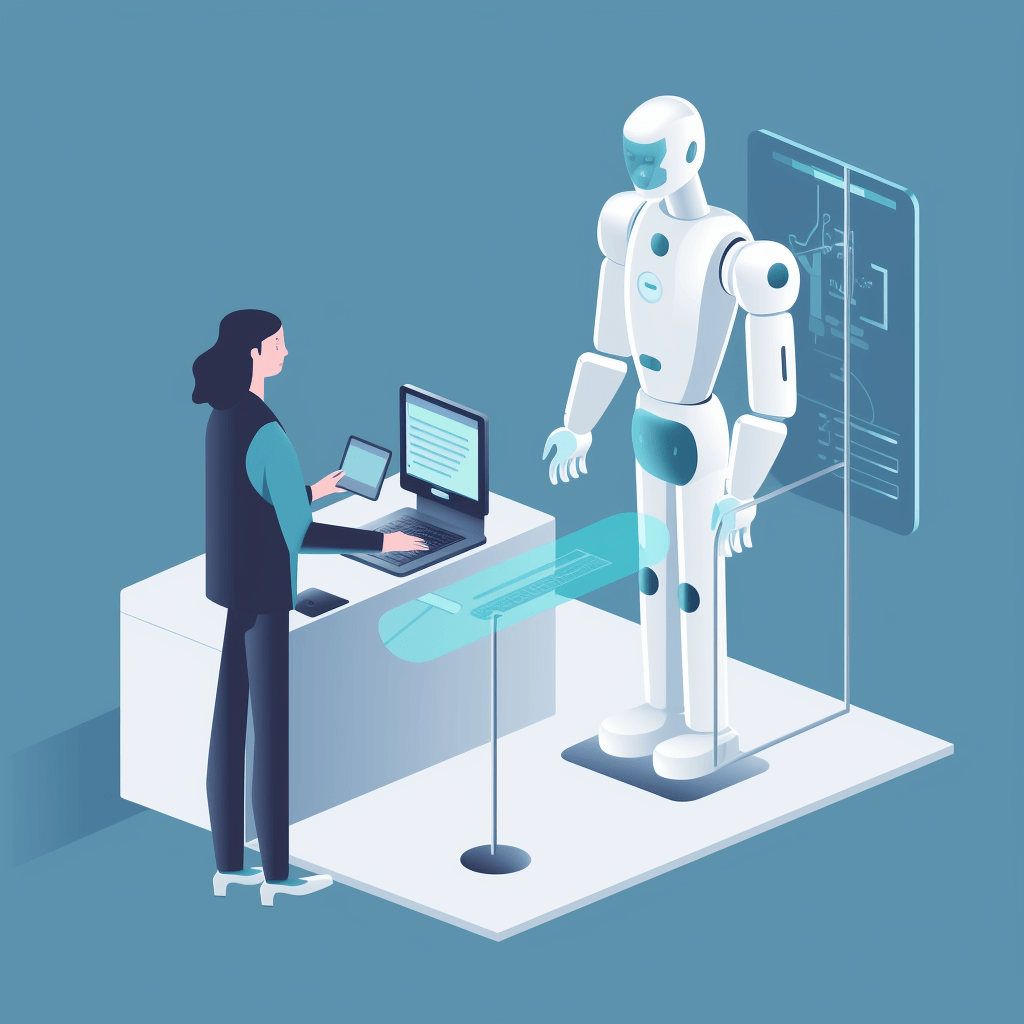 A full KYC (Know Your Customer) system is a comprehensive identification process that allows businesses to verify the identity of their customers in order to comply with regulations and prevent fraud. This type of system is a hacker's nightmare, as it provides multiple layers of security and trustless solutions to ensure the authenticity of customer data. Multi-factor authentication, such as biometric recognition and secure tokens, add additional layers of protection to the system, making it nearly impossible for hackers to breach. By implementing a full KYC system with trustless solutions, businesses can ensure the security of their customer data and prevent fraudulent activities.
×
AI Power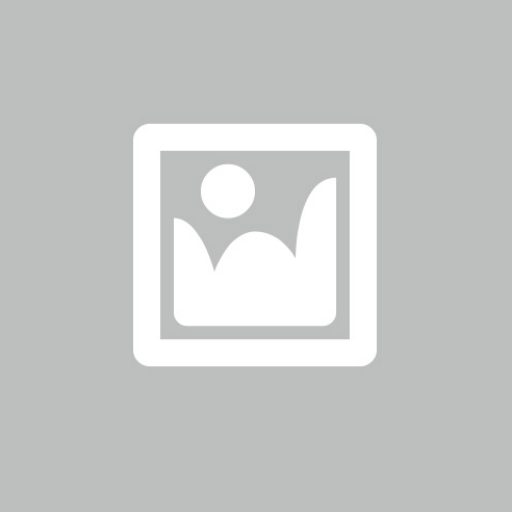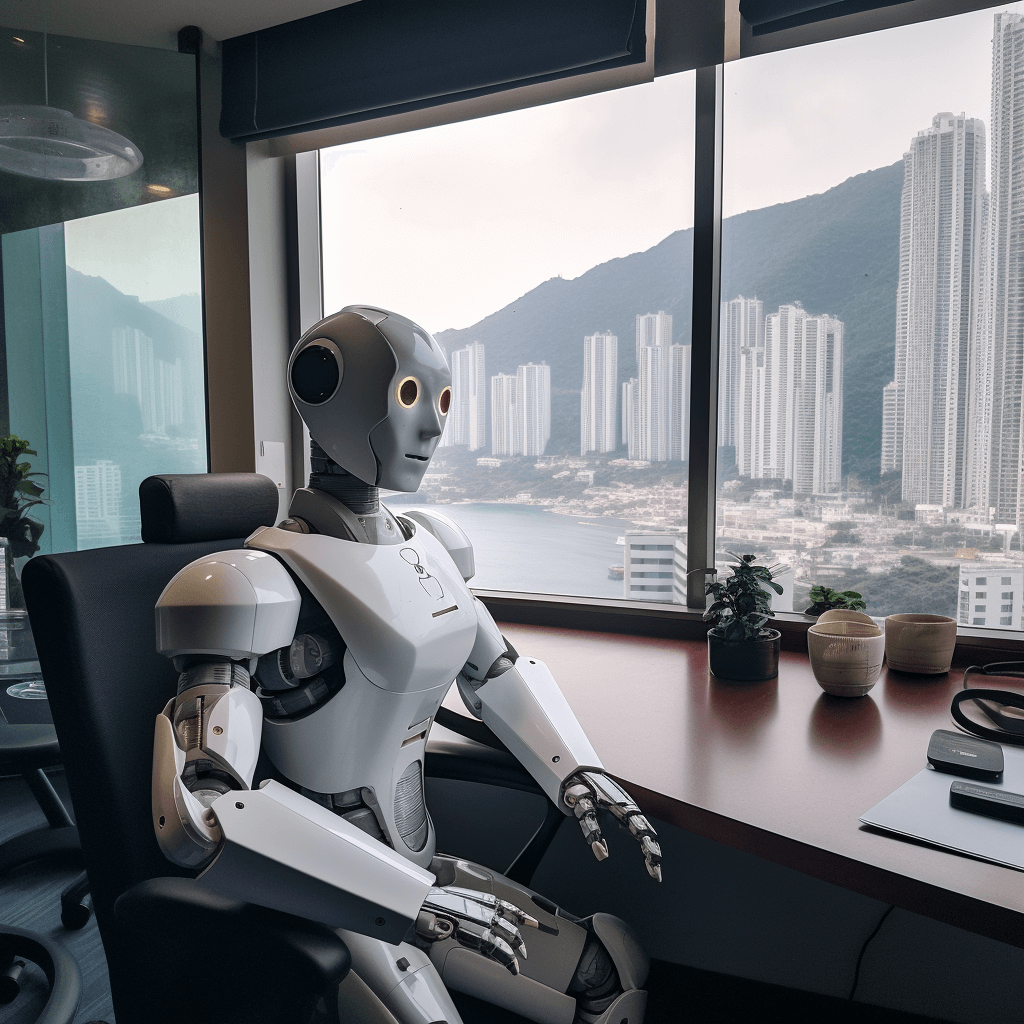 In recent years, Artificial Intelligence (AI) has emerged as a powerful tool that has the potential to revolutionize various aspects of the business world. From automating mundane tasks to providing valuable insights through data analysis, AI is increasingly being adopted by companies to improve efficiency, productivity, and customer engagement. In this comprehensive guide, we will delve into the numerous ways AI can be utilized in day-to-day business operations, as well as the challenges and considerations businesses should address when implementing AI solutions.
1) Automating Business Processes with AI
One of the most prominent applications of AI in the business world is the automation of digital and physical tasks, particularly in back-office administrative and financial activities. Robotic Process Automation (RPA) is an advanced form of business process automation that employs "robots" (code on a server) to perform tasks like a human would, interacting with multiple IT systems. Examples of tasks that can be automated using RPA include:
1.1) Data Transfer
One of the most prominent applications of AI in the business world is the automation of digital and physical tasks, particularly in back-office administrative and financial activities. Robotic Process Automation (RPA) is an advanced form of business process automation that employs "robots" (code on a server) to perform tasks like a human would, interacting with multiple IT systems. Examples of tasks that can be automated using RPA include:
1.2) Invoice Processing
RPA can streamline the process of reconciling failures to charge for services across billing systems by extracting information from multiple document types.
1.3) Legal Document Analysis
Using Natural Language Processing (NLP), RPA can "read" legal and contractual documents to extract provisions and categorize them accordingly.
By automating these tasks, businesses can achieve higher precision, reduce human errors, and free up employees' time for more valuable work. In most cases, implementing RPA does not lead to significant job losses but rather enables organizations to handle growing workloads without adding staff.
2) Gaining Insights with AI-Powered Data Analytics
AI-powered data analytics, or "analytics on steroids," is another way businesses can leverage AI. Machine learning algorithms can detect patterns in vast volumes of data and interpret their meaning, providing businesses with valuable insights. Some use cases of AI-driven data analytics include:
2.1) Customer Behavior Prediction
Machine learning models can predict what a particular customer is likely to buy, enabling businesses to tailor their marketing efforts accordingly.
2.2) Fraud Detection
AI can be used to identify credit fraud in real-time and detect insurance claims fraud, significantly reducing financial losses.
2.3) Market Analysis
Advanced analytics can help businesses analyze consumer trends, competitor strategies, and market penetration to make better-informed decisions.
These cognitive insights differ from traditional analytics in that they are typically more data-intensive, detailed, and capable of improving over time as the models learn from new data.
3) Enhancing Customer and Employee Engagement with AI
AI can also be employed to engage customers and employees through chatbots, intelligent agents, and machine learning. While companies currently tend to use cognitive engagement technologies more for internal interactions, this could change as organizations become more comfortable with AI-powered customer interactions. Some applications of AI in customer and employee engagement include:
3.1) Customer Support Chatbots
Intelligent agents can provide 24/7 customer service, addressing a wide array of issues in the customer's natural language and improving overall customer satisfaction.
3.2) Employee Assistance
AI-powered internal sites can answer employee questions on topics such as IT, employee benefits, and HR policies, reducing the workload on human support staff.
3.3) Personalized Product Recommendations
Retailers can use AI to create personalized product recommendations for customers, enhancing engagement and increasing sales.
3.4) Health Treatment Recommendations
AI can help healthcare providers create customized care plans for patients, taking into account their health status and previous treatments.
By adopting AI in customer and employee engagement, businesses can streamline communication, improve efficiency, and create a more personalized user experience.
4) Artificial Intelligence in Sales and Marketing
AI can play a crucial role in optimizing sales and marketing strategies. By automating tasks and analyzing data, AI-powered tools can help businesses enhance their marketing efforts and boost sales. Some applications of AI in sales and marketing include:
4.1) Outbound Email Campaigns
AI solutions can monitor and categorize email responses, removing the need for manual monitoring and allowing sales teams to focus on high-value leads.
4.2) Demand Forecasting
AI can generate automated and accurate sales projections based on historical sales results and client interactions.
4.3) Lead Scoring
AI can help sales professionals prioritize leads based on their likelihood to convert, improving the overall efficiency of the sales process.
4.4) Health Treatment Recommendations
AI can help healthcare providers create customized care plans for patients, taking into account their health status and previous treatments.
By adopting AI in customer and employee engagement, businesses can streamline communication, improve efficiency, and create a more personalized user experience.
5) Artificial Intelligence in Human Resources and Recruitment
AI-powered recruitment and talent sourcing solutions can help businesses find skilled candidates more efficiently. Examples of AI applications in recruitment include:
5.1) Candidate Screening
Chatbots and AI-powered tools can streamline the screening process by asking candidates questions about their skills and experience, allowing hiring managers to review more candidates in less time.
5.2) Data-driven Candidate Scoring
Machine learning algorithms can analyze data patterns in a candidate's interview answers, résumé, and social media profiles to score and summarize their qualifications, speeding up the hiring process.
By utilizing AI in recruitment, businesses can save time and resources while finding the most suitable candidates for their organization.
6) Adopting a Customer-Centric Approach with AI
AI can help businesses tailor their products and services to meet the unique needs and preferences of their customers. Examples of AI applications in customer-centric approaches include:
6.1) Market Research
AI tools can analyze customer feedback and other data, providing businesses with valuable insights into customer preferences and trends.
6.2) Competitor Analysis
AI can help businesses analyze competitors' strategies, identify gaps in their own approach, and capitalize on opportunities their competitors may be missing.
6.3) Search Engine Optimization (SEO)
AI can analyze search data to identify trends, optimizing marketing content to improve search engine rankings and drive more traffic to a business's website.
By adopting a customer-centric approach with AI, businesses can better understand their customers and develop personalized experiences that drive loyalty and revenue.
7) Addressing Challenges and Considerations in AI Implementation
While AI offers numerous benefits for businesses, it also presents several challenges and considerations that must be addressed when implementing AI solutions. These include:
7.1) Integration with Existing Systems
Scaling up AI projects often requires integration with existing systems and processes, which can be a significant challenge for businesses.
7.2) Workforce Transition and Change Management
Implementing AI solutions may require businesses to redesign workflows and retrain employees to work alongside AI-powered tools, which can be a complex process.
7.3) Ethical and Social Implications
As AI continues to advance, businesses must consider the ethical and social implications of implementing AI-powered tools, particularly in areas such as job displacement and data privacy.
By addressing these challenges head-on, businesses can ensure the successful implementation of AI solutions and maximize their potential benefits.
8) Building an AI-Ready Organization
To successfully integrate AI into their operations, businesses must develop a solid plan that includes understanding the various AI technologies, creating a prioritized portfolio of projects, launching pilots, and scaling up. Key steps in this process include:
8.1) Understanding the Technologies
Businesses should familiarize themselves with the different AI technologies, their capabilities, and their limitations to determine which tools are best suited for their specific needs.
8.2) Creating a Portfolio of Projects
By systematically evaluating needs and capabilities, businesses can develop a prioritized portfolio of AI projects based on their business objectives.
8.3) Launching Pilots
Before rolling out AI solutions across the organization, businesses should launch pilot projects to test the effectiveness and feasibility of the AI tools.
8.4) Scaling Up
To achieve their goals, businesses must develop detailed plans for scaling up AI projects, which requires collaboration between technology experts and the owners of the business processes being automated.
By following these steps, businesses can create an AI-ready organization that is well-positioned to harness the power of AI and achieve lasting success.
9) The Future of AI in Business
As AI continues to evolve and become more sophisticated, its impact on businesses will only grow. Companies that adopt AI now and plan for its future advancements will be better positioned to reap the benefits of this transformative technology. From enhancing productivity and efficiency to creating more personalized customer experiences, AI has the potential to reshape the business landscape and usher in a new era of growth and prosperity.
10) How We Can Help You Utilize AI in Your Business
The journey to successfully integrating AI into your business can be daunting, but our team of experts is here to help. We can provide guidance on choosing the right AI technologies for your specific needs, assist in creating a prioritized portfolio of projects, and offer support in launching pilots and scaling up your AI initiatives. By partnering with us, you can harness the power of AI to transform your business operations and achieve lasting success in the rapidly evolving world of technology.
In conclusion, Artificial Intelligence has the potential to revolutionize various aspects of the business world, from automating mundane tasks to providing valuable insights through data analysis. By understanding the different AI technologies, creating a prioritized portfolio of projects, launching pilots, and scaling up, businesses can harness the power of AI to improve efficiency, productivity, and customer engagement, ultimately leading to greater success in today's competitive business landscape.
×
AI in Metaverse
Transforming Social Customer Experiences and Unlocking Meta Market Opportunities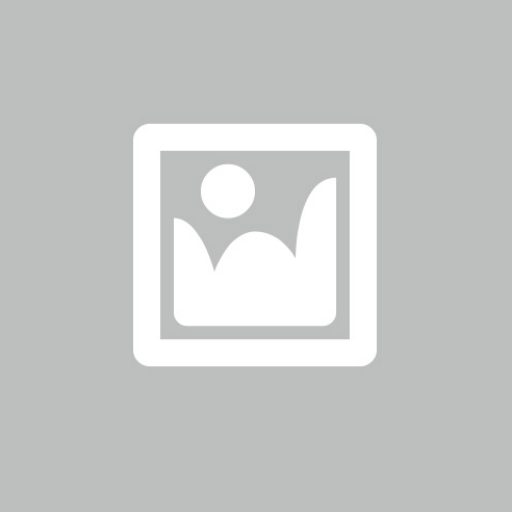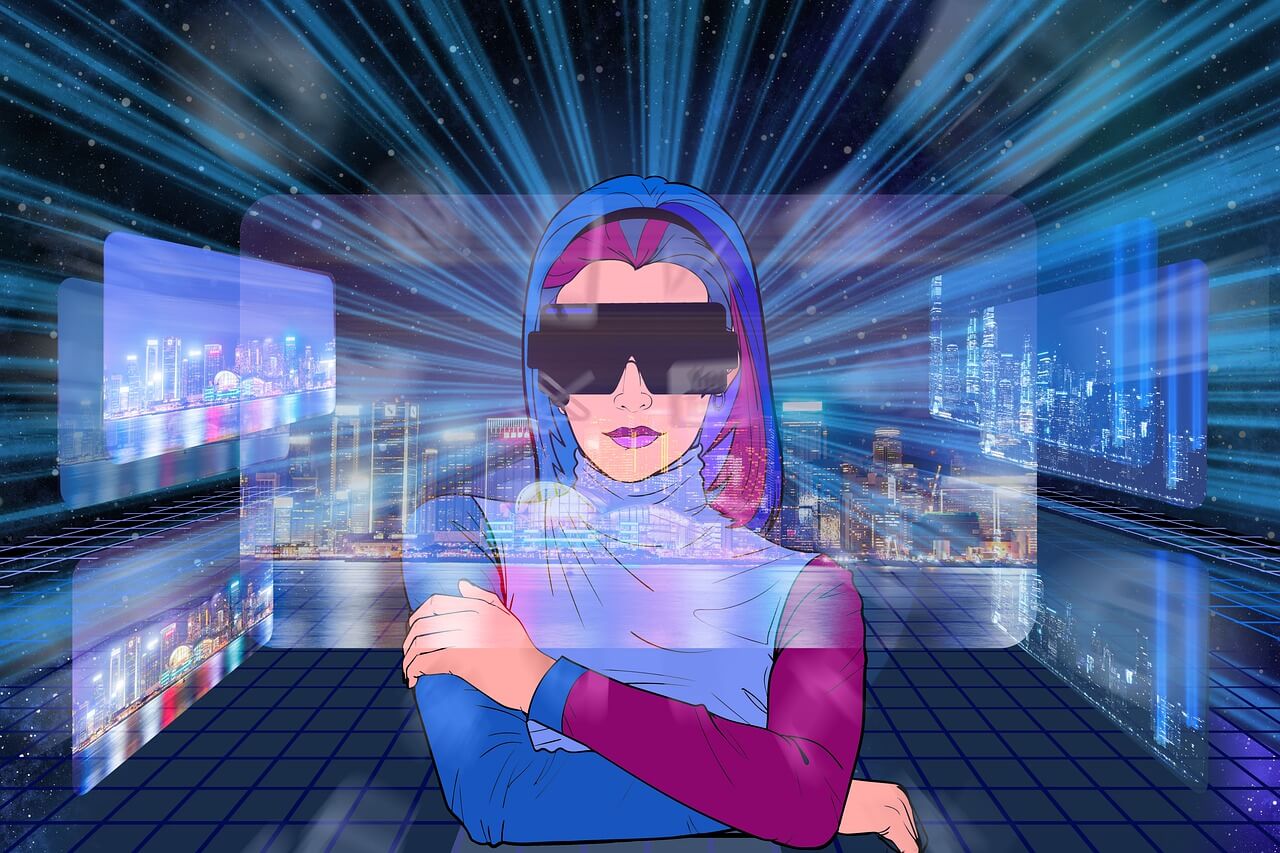 Photo by geralt on Pixabay
Explosive Growth
The explosive growth of the metaverse has garnered significant attention as a revolutionary platform that combines advanced technologies such as artificial intelligence (AI), augmented reality (AR), virtual reality (VR), and blockchain. As a result, businesses are exploring the potential of AI in the metaverse to create unique social customer experiences and tap into the burgeoning meta market opportunities. In this article, we delve into the different aspects of AI in the metaverse and how it is shaping the future of social interaction, commerce, and digital asset management.
The Dawn of the Metaverse: A Convergence of Advanced Technologies
The metaverse represents a digital universe where users can interact, socialize, and engage in various activities through their avatars. It encompasses a diverse range of digital assets, platforms, infrastructure, and enablers, all of which contribute to a seamless and immersive user experience. Key components of the metaverse include:
Content and Experiences: User-generated content, applications, and virtual worlds that enrich the overall metaverse experience.
Platforms: Access and discovery platforms, as well as creator-focused platforms for building 3D experiences.
Infrastructure and Hardware: Devices, operating systems, and underlying technologies such as cloud computing and networks to power the metaverse.
Enablers: Security, privacy, governance, digital identity management, and monetization tools.
AI plays a crucial role in the metaverse, enhancing user experiences and enabling new social interactions and commercial opportunities.
AI-Powered Social Interactions in the Metaverse
One of the most significant aspects of the metaverse is the social experience it offers. AI in the metaverse enables users to interact with virtual environments and other users in a more natural and intuitive way, creating a sense of immersion and real-time engagement. Some of the ways AI is transforming social interactions in the metaverse include:
Natural Language Processing (NLP): AI-driven NLP allows users to communicate with virtual assistants, chatbots, and other users using natural language, facilitating seamless and efficient communication in the metaverse.
Emotion and Gesture Recognition: AI-powered emotion and gesture recognition technologies enable users to express their feelings and emotions through their avatars, making social interactions more realistic and engaging.
Personalized Experiences: AI algorithms can analyze user behavior and preferences to create customized experiences, such as personalized recommendations for virtual events, products, or services.
Social Analytics: AI-driven analysis of social interactions can help businesses and developers gain valuable insights into user behavior and preferences, enabling them to optimize their metaverse offerings and marketing strategies.
Meta Market Opportunities: The Role of AI in Commerce and Digital Asset Management
The metaverse presents a vast array of commercial opportunities, ranging from virtual goods and services to digital assets and currencies. AI plays a pivotal role in unlocking these meta market opportunities and driving innovation in the metaverse economy. Some of the ways AI is transforming commerce and digital asset management include:
Assets and Tokenization: AI-powered platforms enable the creation, management, and trading of digital assets, such as non-fungible tokens (NFTs) and metaverse-specific cryptocurrencies.
Marketplace and E-commerce Integration: AI-driven marketplace platforms facilitate seamless integration of e-commerce and metaverse experiences, allowing users to buy, sell, and trade virtual goods and services within the metaverse.
Virtual Customer Support: AI-powered chatbots and virtual assistants can provide personalized cus tomer support and assistance in the metaverse, improving user satisfaction and driving customer loyalty.
Predictive Analytics: AI-driven predictive analytics can help businesses and developers forecast market trends and user behavior patterns, enabling them to make data-driven decisions and optimize their metaverse offerings.
AI in Metaverse: Challenges and Considerations
While AI in the metaverse offers immense potential for businesses and users alike, it also presents challenges that need to be addressed. Some of the key challenges include:
Data Privacy and Security: The metaverse generates vast amounts of user data, which raises concerns about data privacy and security. Ensuring that user data is collected, stored, and processed securely and in compliance with data protection regulations is crucial.
Ethics and Bias: AI algorithms can inadvertently perpetuate biases and discrimination, leading to unfair treatment of users based on their race, gender, or other attributes. Ensuring that AI in the metaverse is ethical, transparent, and unbiased is essential for creating an inclusive and equitable environment.
Interoperability: Seamless integration of AI technologies with other components of the metaverse, such as AR, VR, and blockchain, is critical for delivering a cohesive and immersive user experience.
User Adoption and Engagement: Encouraging users to adopt and engage with AI-powered features in the metaverse may require overcoming barriers such as technological limitations, user resistance, and accessibility challenges.
Embracing the AI-Driven Metaverse: Strategies for Success
To harness the full potential of AI in the metaverse and capitalize on the meta market opportunities, businesses and developers should consider the following strategies:
Invest in AI Research and Development: Stay ahead of the curve by actively investing in AI research and development to explore new applications and innovations in the metaverse.
Collaborate and Partner: Form strategic partnerships with AI technology providers, metaverse platforms, and other stakeholders to leverage their expertise, resources, and networks.
Educate and Upskill: Equip your teams with the necessary skills and knowledge to navigate and succeed in the AI-driven metaverse landscape.
Adopt a Holistic and Agile Approach: Develop a comprehensive and agile strategy for integrating AI technologies into your metaverse offerings, spanning across content, platforms, infrastructure, and enablers.
In conclusion, AI in the metaverse is revolutionizing social customer experiences and unlocking a wealth of meta market opportunities. By embracing AI-driven innovation and adopting a strategic approach, businesses and developers can thrive in this rapidly evolving landscape and create a more immersive, engaging, and inclusive metaverse for all.
Our expertise
What we can do for you
We Transform
The right Technology for the Right Problem, Transform business ideas into the Digital world.
We Hire
We source local and international talent with solid experience, skills and bright calibre, satisfying technical needs.
We Focus
We take care of your tech needs and provide concurrent and ad hoc system management.
We Check
We check and audit systems to ensure they are working and comply with business and service requirements.
We Link
We Bridge business to geeks and enable smooth communication between them.
We Inspire
We explore with you from IT perspective to ensure the technology adopted fits your future business development.
Project Stories
Get your project on board
×
System Monitoring & more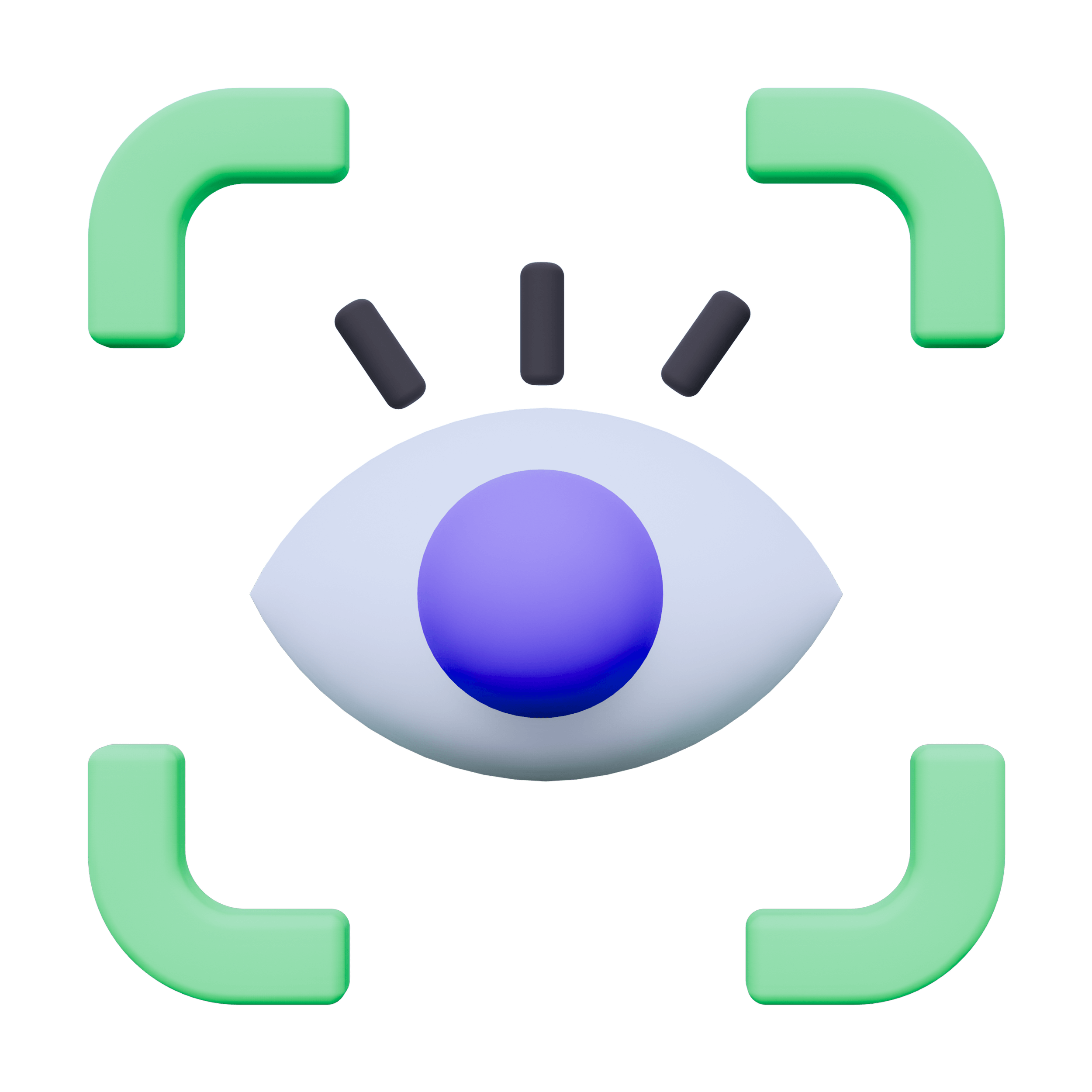 by Future Embrace
Planned for Q1 2024


How do you know your website or service is running you need a third-party to watch your website or service and make sure that you're alerted when it is not operational. Many online services will have a monitor, but the problem with the service is that if the system goes down, so does the monitor. Sign up to our easy to use monitoring system and sleep easy.


Our website monitoring service ensures your site stays online and running smoothly. Get alerted to any downtime or issues in real-time, so you can focus on growing your business.


Web Site and Online Service Monitor and Alert System Under Development
In today's fast-paced digital world, businesses rely heavily on their website and online services to connect with their customers. A website is often the first point of contact for potential customers, and an online service can be the backbone of a business's operations. Therefore, it is essential to ensure that these digital assets are always up and running smoothly.
To achieve this, businesses often employ a web site and online service monitor and alert system. This system continuously checks the website and online services, looking for any issues or downtime. If any issues are detected, the system alerts the business's IT team, allowing them to quickly address the problem and minimize downtime.
While many companies choose to develop their own monitoring and alert systems, there are several benefits to using third-party services. One such benefit is the ability to receive alerts on mobile devices. With a third-party system, alerts can be sent directly to a mobile phone, allowing IT teams to quickly respond to any issues, even if they are away from their desks.
Additionally, third-party systems often provide real-time monitoring and status updates for a wide range of services and applications. This can be especially useful for businesses that rely on multiple online services and applications. Having a single dashboard to view the status of all these services can save IT teams a significant amount of time and effort.
Perhaps the most significant benefit of a web site and online service monitor and alert system is the ability to know about any issues before your customers do. Downtime or issues with a website or online service can negatively impact a business's reputation and lead to lost revenue. By being alerted to any issues immediately, businesses can quickly address the problem and minimize the impact on their customers.


In conclusion, a web site and online service monitor and alert system is a vital tool for any business that relies on its website and online services. While developing an in-house system is an option, there are several benefits to using a third-party service, including mobile alerts and real-time monitoring. By knowing about any issues before their customers do, businesses can maintain their reputation and minimize the impact of downtime or issues with their digital assets.
×
VPN Services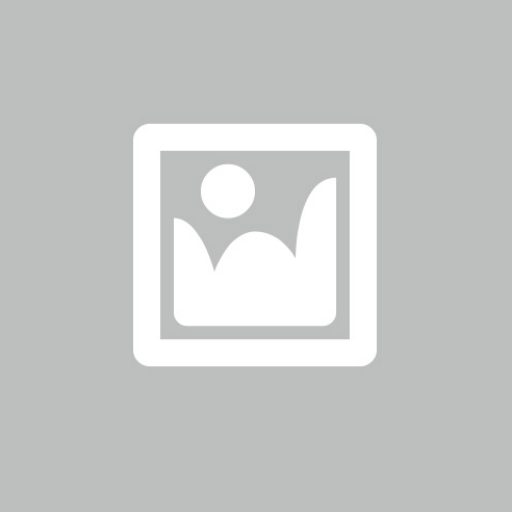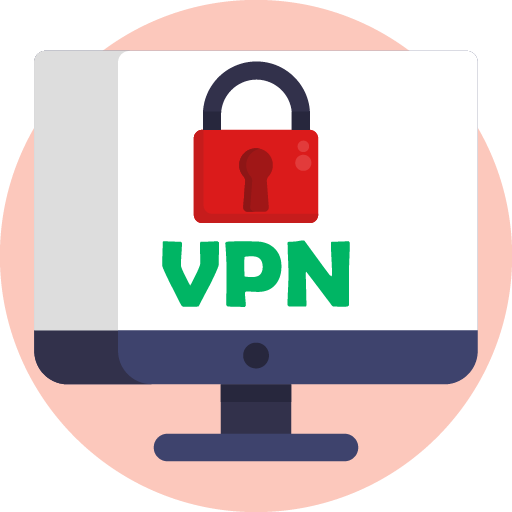 Personal VPN
Planned for Q2 2024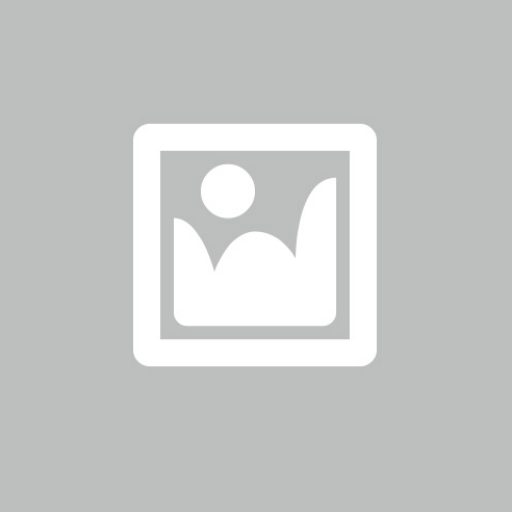 in the modern digital age, there is a constant tug-of-war between privacy and accessibility. Navigating the web often feels like a journey through a minefield of personal data breaches, invasive advertisements, and potential identity theft. Therefore, the quest for a reliable and efficient tool to secure online privacy is an inevitable one. Enter the world of personalized Virtual Private Networks (VPN), a digital knight in shining armor, ensuring your online safety and anonymity.
Personalized VPN: A Digital Shield
A VPN or Virtual Private Network is a security protocol that encrypts online data, ensuring it remains inaccessible to prying eyes. It's a tool used by banks, large corporations, and even governments to safeguard their online transactions. The revolution lies in making this complex and usually expensive technology accessible to the individual user, offering a shield to their personal data and online activity.
Ensuring Fast and Reliable Connectivity
One of the main attributes of a top-notch VPN service is its speed. While most VPN providers rely on generic server technology, a personalized VPN uses its proprietary server technology, optimized over many years. The result is a faster, more reliable, and supremely secure VPN service.
Maintaining Online Anonymity
A personalized VPN service works by establishing an encrypted tunnel between your device and any of its worldwide VPN server gateways. Your internet data flows through this tunnel, encrypted and secure, invisible to anyone. It further assigns you a temporary "stealth" IP address, hiding your real IP address and location. Consequently, your online activity appears to originate from the VPN server you are connected to, safeguarding your identity.
Private Browsing and Safe Online Activities
Despite common misconceptions, "Private" and incognito modes do not provide complete privacy. They only erase your browsing history locally while your online activities are still logged and compiled into a digital profile. With a personalized VPN, your online activities remain private. It protects your searches and the websites you visit, making your web surfing truly anonymous.
Wi-Fi Security
Wi-Fi, especially public Wi-Fi, is notoriously insecure. Even if password-protected, your data can be intercepted by anyone on the network. This is where a VPN service comes to the rescue. It encrypts all your data with military-grade encryption over any Wi-Fi network, letting you connect worry-free.
IP Address Protection
Your IP address, a unique identifier assigned by your internet provider, is visible to your ISP, every website you visit, and many others. A VPN service conceals this by issuing an anonymous "stealth" IP address that makes it impossible for your real IP address to be captured.
Blocking Aggressive Advertisers
Your online data is often traded with many third parties without your permission. By using a VPN service, you can prevent your data from becoming a commodity, and protect yourself from aggressive advertisers and scammers.
Identity Theft Prevention
Identity thieves often steal personal data online, over unsecured Wi-Fi, or even shared wired networks. A VPN encrypts all your data, preventing anyone from intercepting your personal data in transit.
Bypassing Geographical Restrictions
The internet content you can access varies based on your location. With a VPN, you can access content and media based on the VPN gateway you are connected to, not your actual location.
Safe Online Shopping
Online shopping can be risky with fraudulent websites waiting to capture your IP address and personal information. A VPN service protects your IP address and location, and can even help you get better deals by shopping from a different virtual location.
Protecting Data While Traveling
Traveling can expose you to data snoops and identity thieves. With a VPN, you can ensure that your data is encrypted and safe no matter where you are.
Overcoming Censorship
If you're in a place that censors the internet, a VPN can securely "tunnel" around the blocking so you can access whatever you wish.
Unblocking Websites and Social Media
Many places block certain websites, social media, or applications. A VPN service will unblock services such as Skype, Facebook, YouTube, Twitter, and many others.
Securing VoIP, Chat, and Email
Although a VPN service cannot encrypt these end-to-end with the other party, it's still better than no protection at all. A VPN adds military-grade encryption to and from whichever of its Secure VPN Gateways you're connected to.
Upgrading Your Internet Connection
With DNS Leak Prevention and a NAT Firewall, a VPN upgrades your internet connection with true 21st-century security and privacy.
In conclusion, a personalized VPN service is your best bet for protecting your online privacy. It offers a myriad of features that not only secure your online activities but also enhance your internet experience by bypassing geographical restrictions and unblocking content. So, take control of your online privacy today and invest in a personalised VPN service from US.
×
Document NFT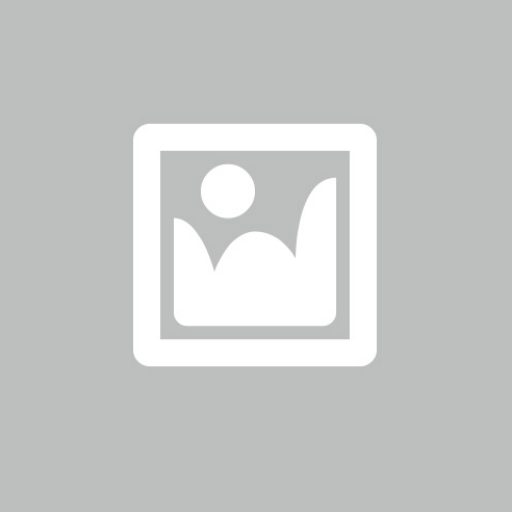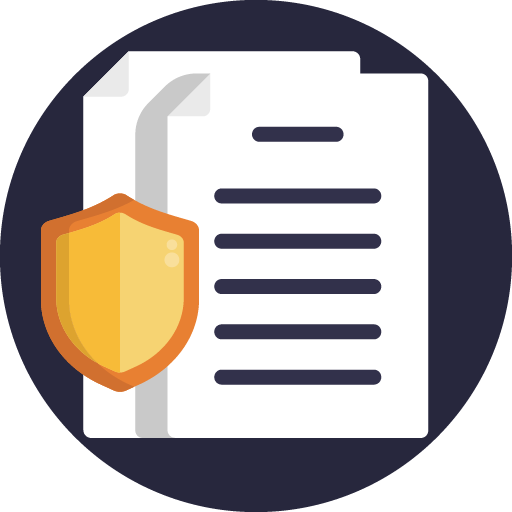 by Future Embrace; planned for
Planned Q4 2024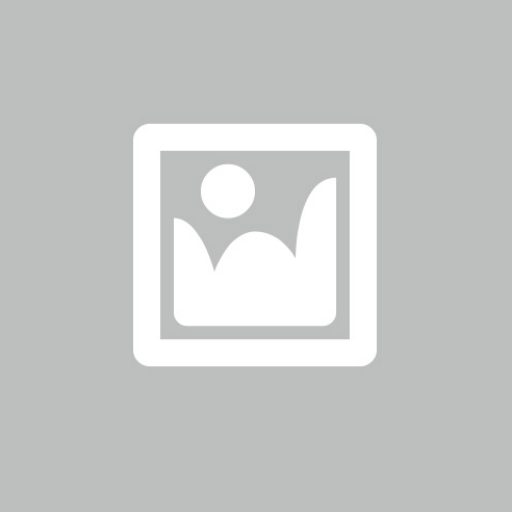 Document Management on the blockchain. NFT is for images and other media assets, DNFT is for documents, Share documents with others, secure documents for permanent storage!
All in 1 place,Save all your Documents and Contracts, signed and original, use the DNFT Explorer to search, sign, upload, share and market your templates to others.
Utilizing the Blockchain for Document Storage
Blockchain technology can be employed to store documents or document hashes and offers a number of benefits, including easy authentication and tamper-proof protection. Our blog post from 2019, titled "Document Signing and Validation Using Blockchain", outlines how to store each signed document on its own blockchain.
Tamper Resitant
Tamper resistance is a feature that is designed to protect against malicious attempts to modify or disable a system or program. It is a measure of the system's ability to withstand attempts to make unauthorized changes or gain access to sensitive information.
A blockchain's blocks are connected cryptographically by the hashing of the previous block hash into the present block hash. This highly secure tamper resistance prevents document forgery and simplifies verification. Although it may be possible to store an entire document on a blockchain, file size constraints may impede this technique. Hashes are a more viable choice to store documents on a blockchain due to their decreased size. Every time a document is modified, the cryptographic hash also changes. With the block hash containing the document data, the blockchain can validate the document by verifying the integrity of the blockchain.
In this example, the hash of each block is generated through the process of hashing the components that follow
Time of registering
Hash of the prior block
Information (our document identification hash)
Number used only once
Simple workflow as show here: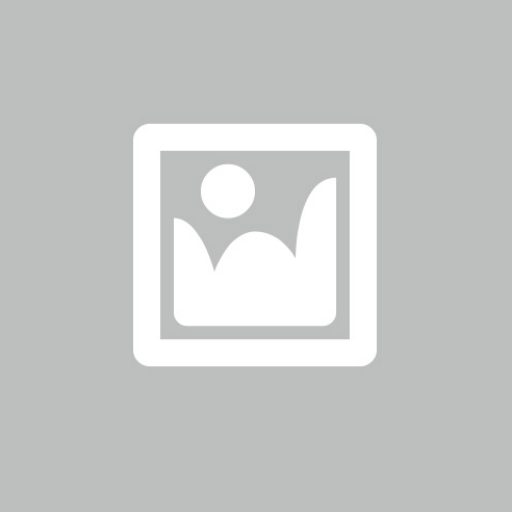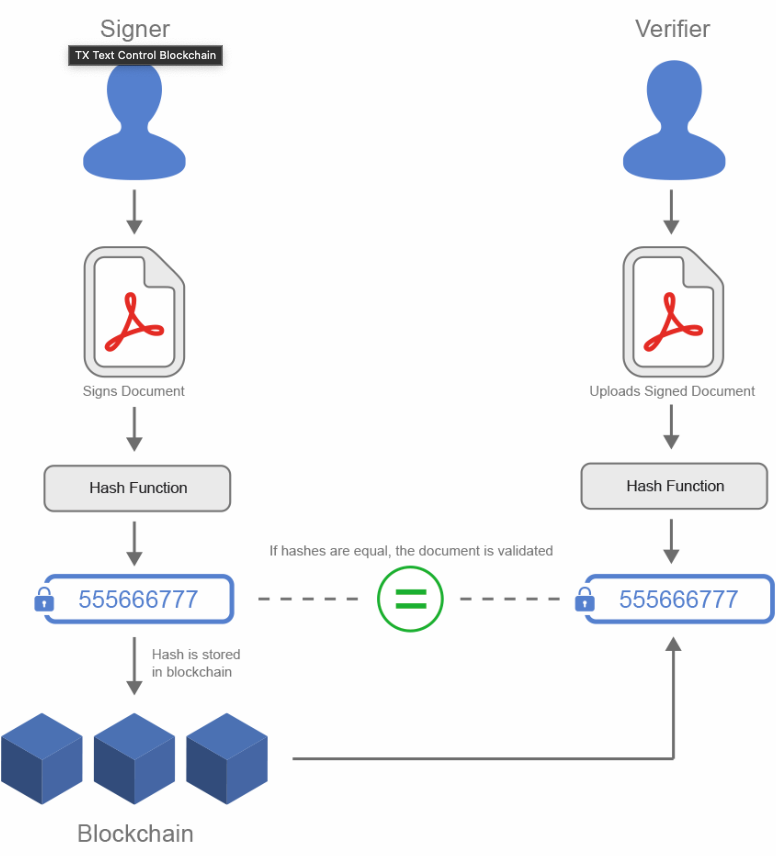 Putting away for Safekeeping
The BlockHash is produced from the PreviousBlockHash, the timestamp, and the Data that is present within each block. Every block has both the PreviousBlockHash and the Data in it.
Verification of Documents
Once a document has been uploaded and linked, the newly generated PDF can be confirmed by submitting it for comparison and if the hash codes match, it is genuine copy of the original uploaded file.
Summary
In conclusion, it can be determined that...
The latest version of any uploaded or signed document can be authenticated by using a blockchain to store the document's hash. The blockchain will always hold the information regarding the current version of the specified document.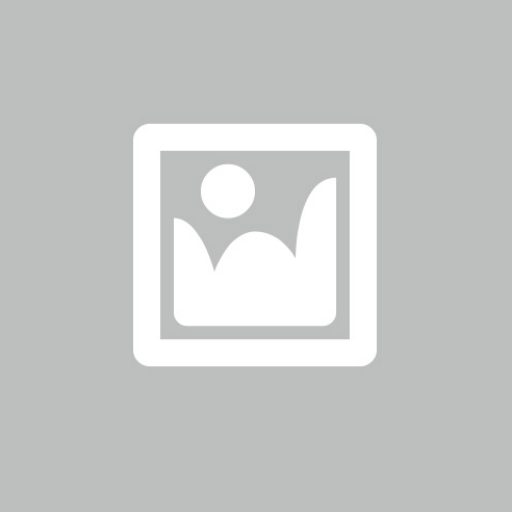 True blockchain for business, Distributed technology to solve real business problems!
×
Security you need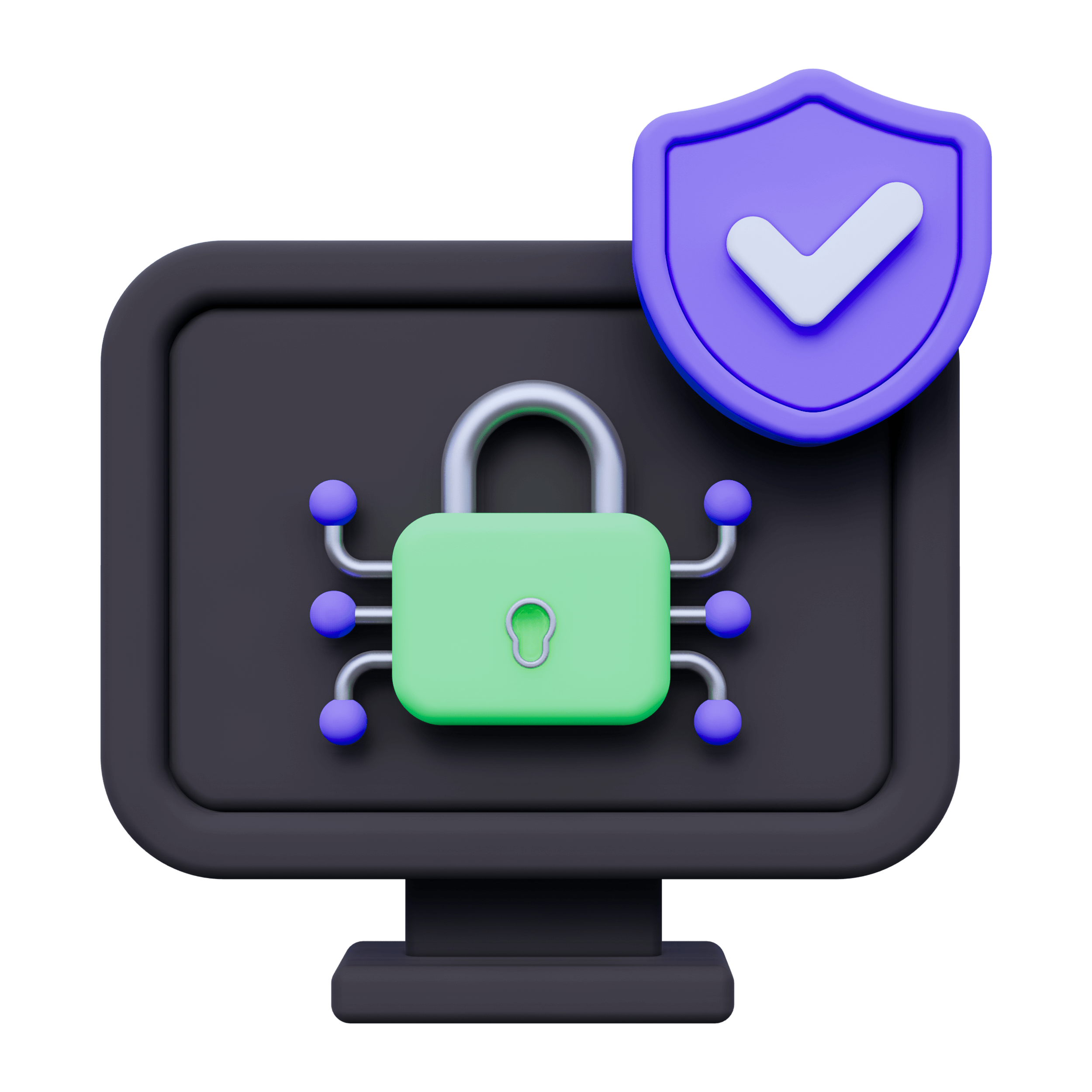 by Future Embrace
Planned for Q4 2023

Securing your online presence is more important now than ever, any breech can devastate your business, and any help, guidance or even a security audit to highlight potential risk's is important, knowledge is power. We can help you, but as a start, follow our Ten point guide below.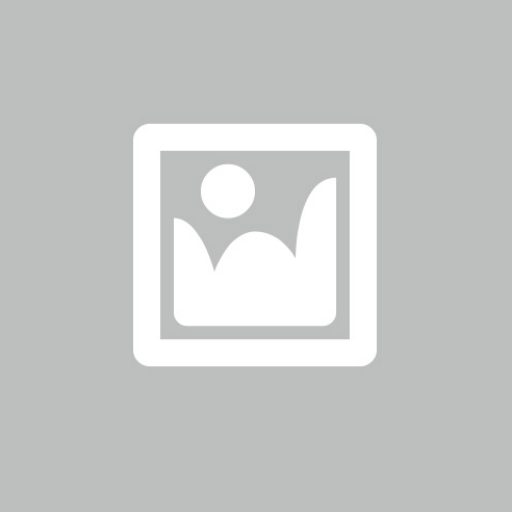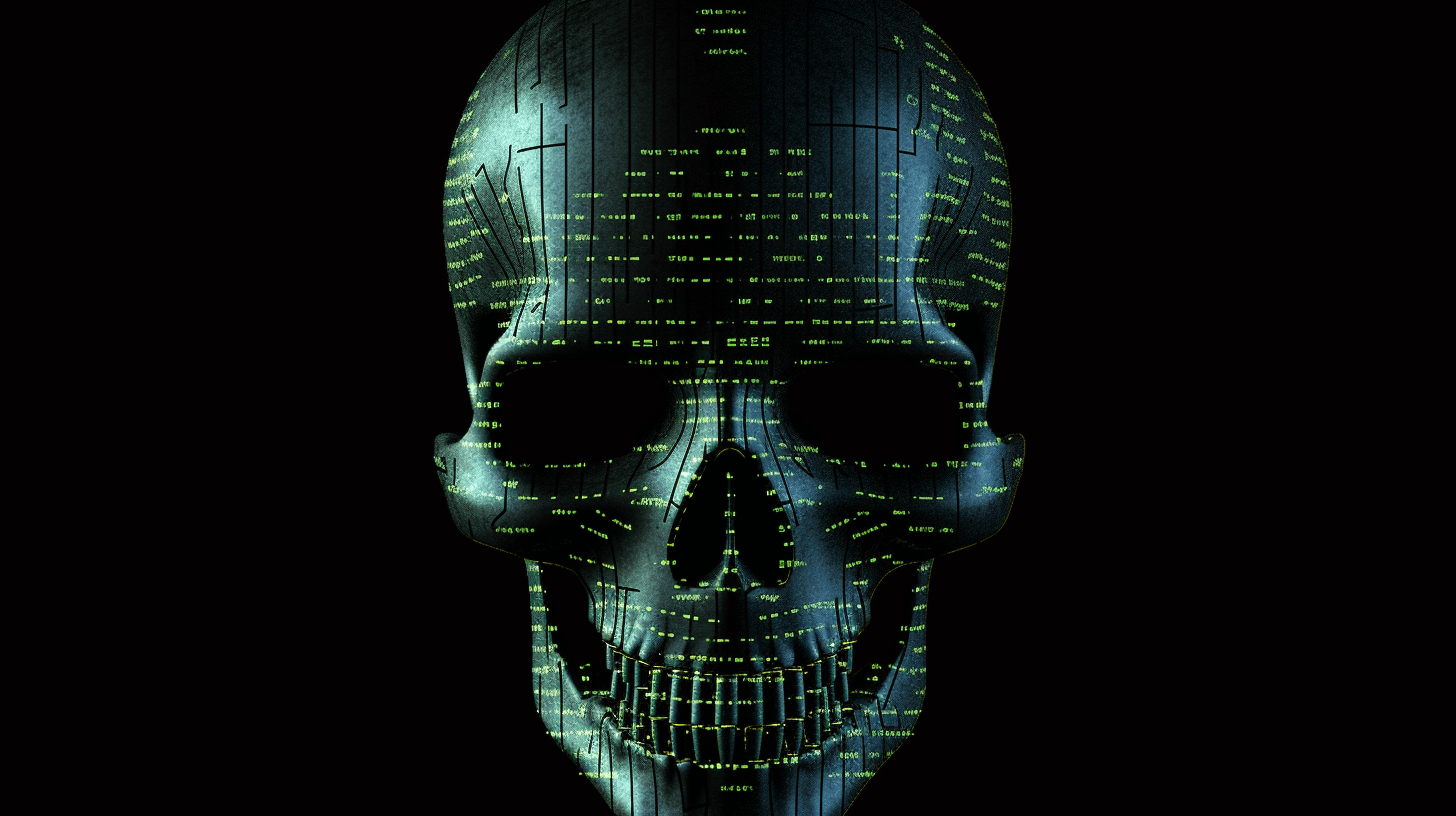 Guidelines to Enhance Data Protection
On a daily basis, news about security breaches in prestigious companies worldwide are being reported. This shows how delicate data can be and how many businesses do not have sound security systems in place. Keeping your data secure is paramount to the successful operation of your company. Your trade secrets, financial information and employee data must be secured. If it is compromised, it can lead to adverse effects on your reputation and financial losses. To ensure you don't become a headline, there are steps that can be taken.
1. Secure the information itself, not just the boundaries
The majority of security budgets are spent on firewall technology, but there exist numerous ways to get around these walls. Customers, suppliers, and staff are able to gain access to data outside of cyber-security protocols and misuse confidential information. To strengthen security, it is essential to focus on the data itself, not just the perimeter.
2. Be mindful of threats from within
It's easy to focus on external threats, as these are often the ones we hear about in the media. However, it is often overlooked that it's your insiders that can cause the most damage. Insider attacks can be very hard to identify and stop. An example of this is an employee clicking on a malicious email attachment they think is from a reliable source, which can lead to a ransomware worm being released. These types of threats are quite common and can be very costly.
3. Secure all devices by encryption
Nowadays, a growing number of people are selecting to carry out their work on their individual mobile gadgets. What can be done to guarantee these gadgets are reliable? Encrypt all data and ensure the encryption remains intact during transfers.
4. Examining your security measures
Do not be deceived into thinking that just because you have an antivirus on all of your company's computers and devices that you are immune to attack. Recent data breaches have made it clear that having a professional organization review your security measures is essential; a security audit will inevitably show up weaknesses you were not aware of. I suggest that you take a tour of the office and take a closer look at your employees' workstations. I assure you that if you look carefully, you will find a password written down on a sticky note.
5. Remove any unnecessary data
Organizations that handle confidential information, such as those in healthcare, finance, the public sector and education, need to put mechanisms in place for disposing of this data. This helps stop forgotten or neglected data from being pilfered at a later point in time. Implementing a system for shredding, wiping, or transforming redundant data to be illegible is an effective way to guarantee that your personnel do not store it.
6. Investing additional resources into Cyber-security both financially and with time
It is widely accepted that investing both time and money into data security is essential, as the potential danger of not doing so is the biggest threat to any IT infrastructure. To safeguard their confidential business information, numerous large organizations have appointed Chief Security Officers to board-level roles, to make sure that cybersecurity is included in all their business operations.
7. Create passwords that are hard to guess
Organizations often still maintain lenient password policies, resulting in simple, generic passwords that are easily cracked into. To improve security, the first move is to establish strong passwords. They should be complex enough, and changed every 90 days. Avoid using passwords such as "12345" or "Admin1" and keep them safe by not writing them down and leaving them in plain view.
8. Keep your applications up-to-date
It is important to keep your computer up to date with the latest patches and updates to ensure it is secure. The effectiveness of your security software depends on how recently it has been updated. Cyber criminals and malware are consistently finding new ways to exploit any flaws in older versions of software, so it is smart to check for updates frequently.
9. Make sure to have regular backups of your data
Having secure backups should be a fundamental element of any IT security plan. This will ensure that you can endure anything from the unintentional deletion of files to a total ransomware shutdown. As a security standard, the backup data should be kept in a safe and distant spot other than the main office.
10. Establish a corporate attitude that focuses on security
It is the responsibility of all those with a username and password to ensure data security. IT administrators should take the time to remind their staff and supervisors that logon information should not be shared with anyone outside of the organization. Data security is not just the responsibility of the IT team, but rather it is the job of all members of the company.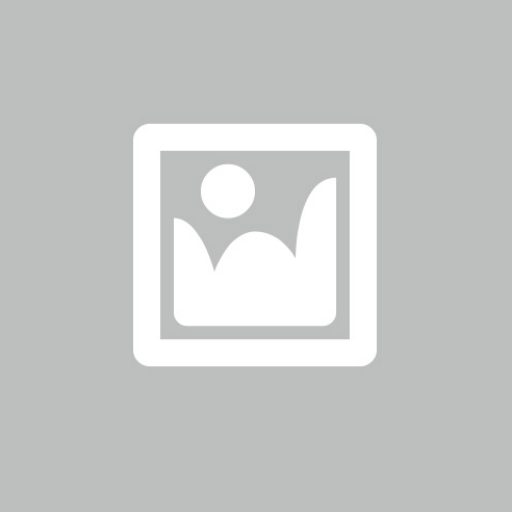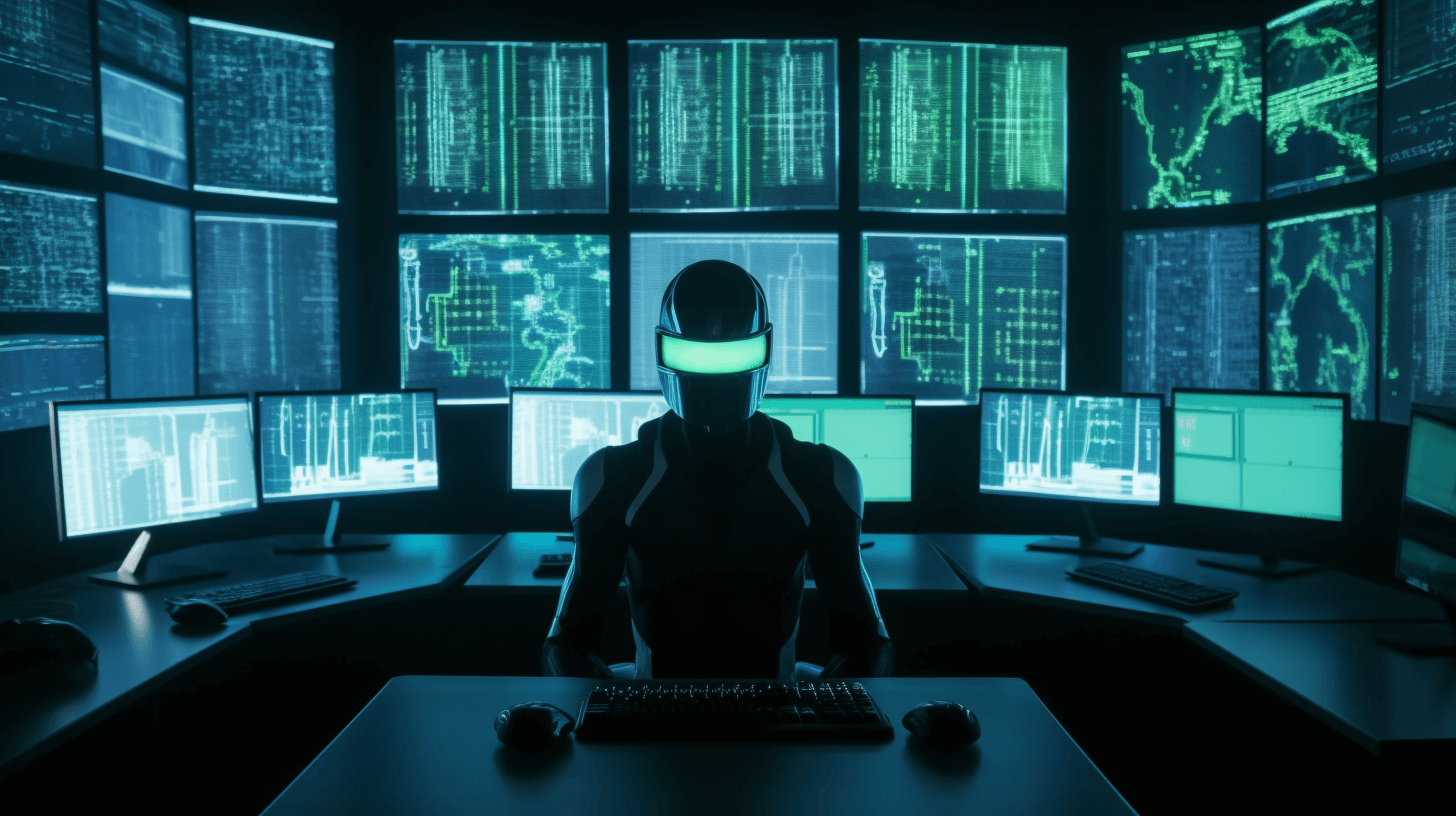 ×
Cat Stories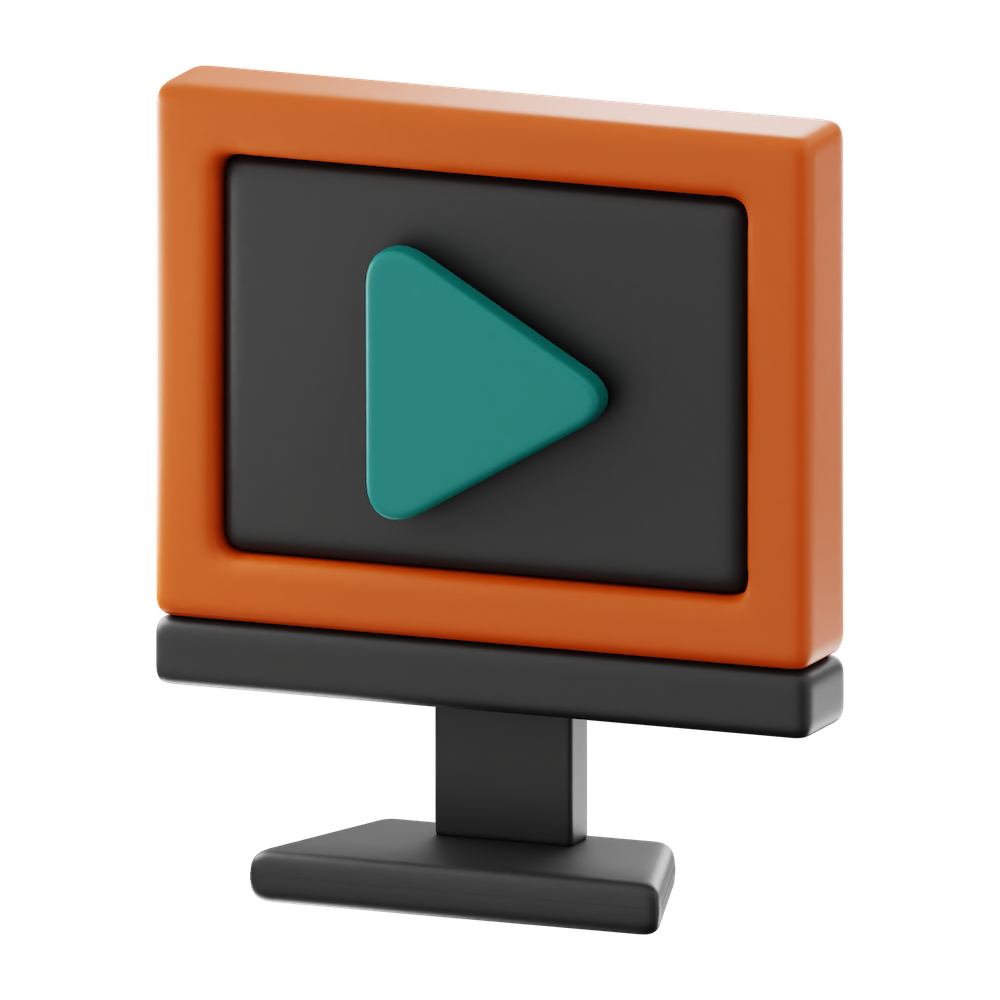 by Future Embrace
Live Since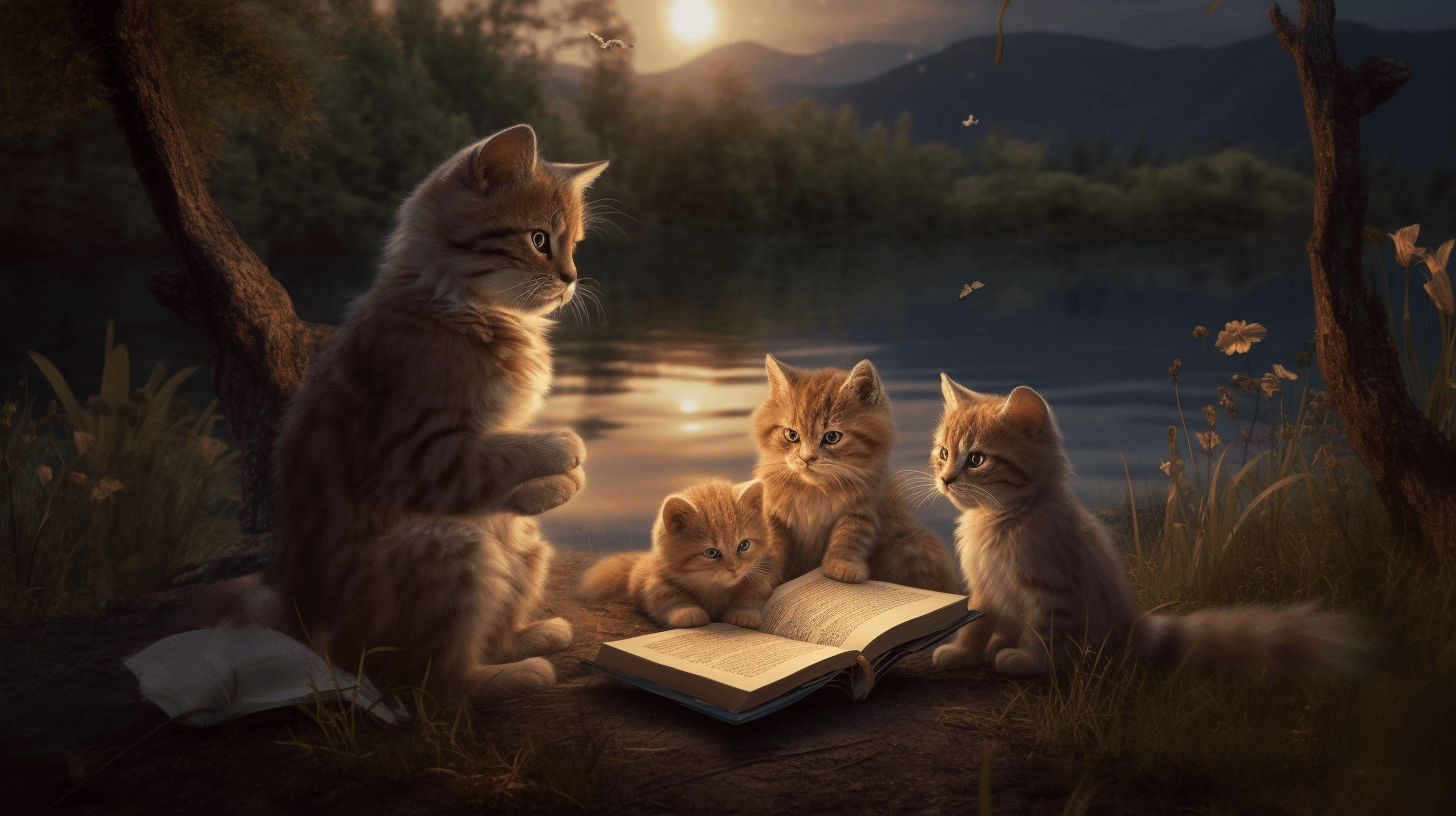 Our cat diaries video series is available on youtube, some of the videos are linked below:
The Stars are Sooty and Sweep, Sweep is the Boss, or the smarter one, all black Bombay. Sooty thinks he is the boss, the older of the 2 by 5 years.
Our most poluar story for Halloween!
Commedy Club event
Original Christmas Song
Subscribe to the channel, and add comments, more will come, and requests are welcome. The tools I use are
Realusion Labs Animation studio.
Davinci Resolve Video Editing
Audacity for Audio manipulation
Personal creativity for the stories
Occasional Fiver gigs for Singers!
Thanks for passing by
×
You Next Project?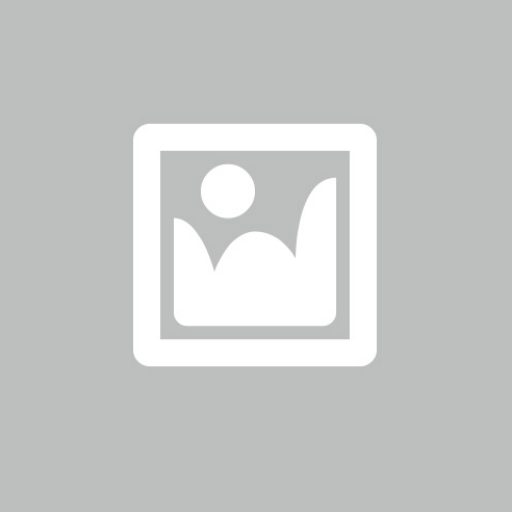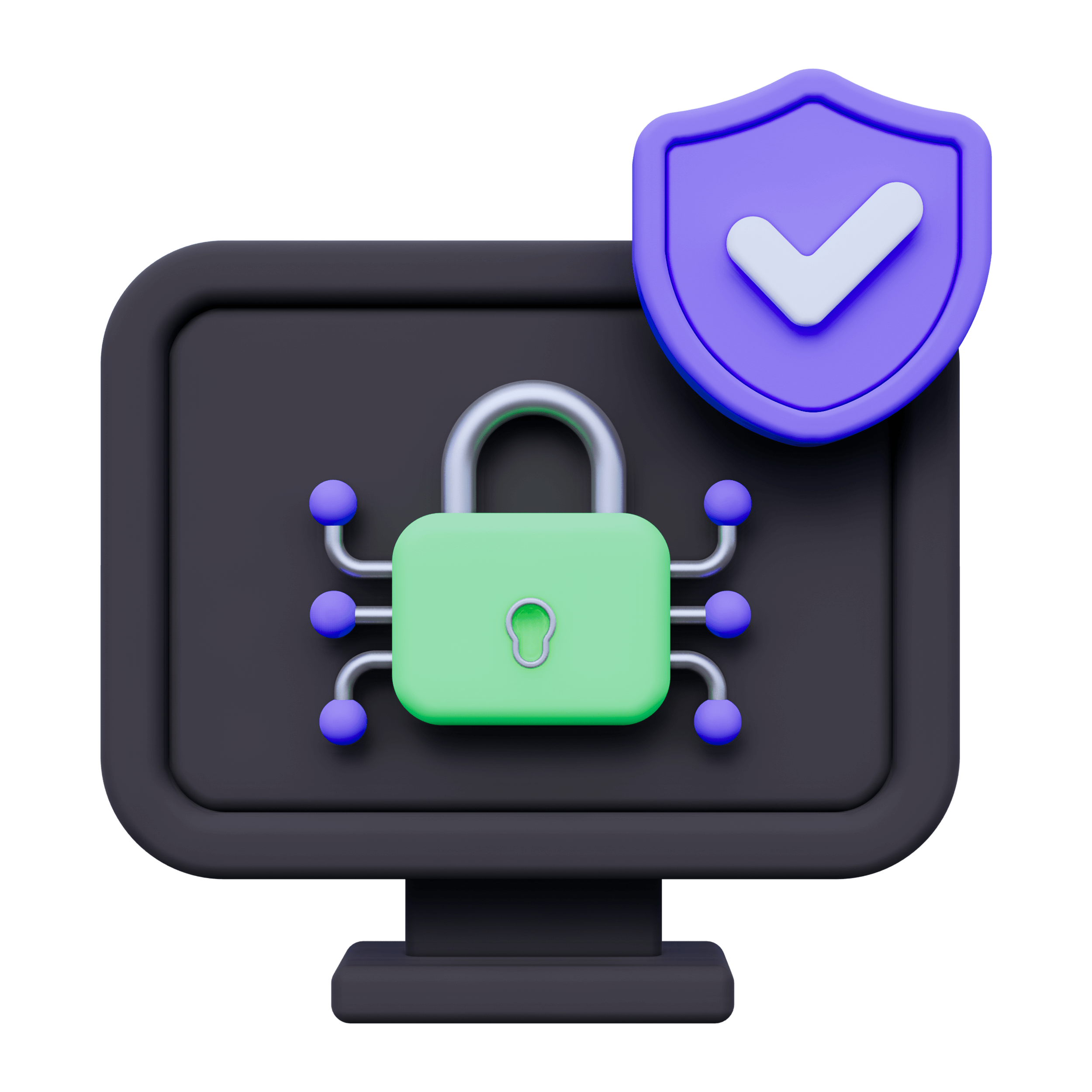 Talk to us!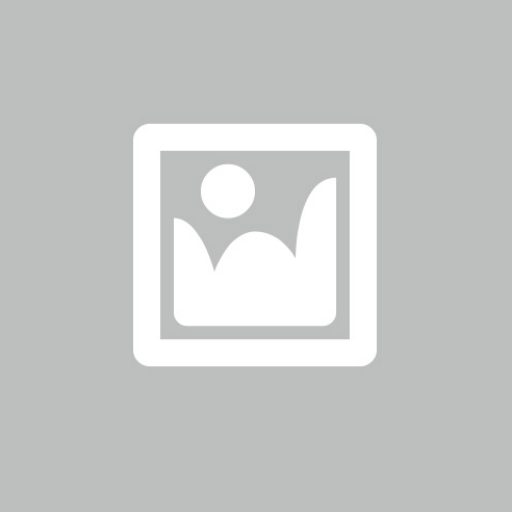 Let's Collaborate: Why Sharing Your Business Ideas is a Smart Move
As a business owner, you're always looking for ways to improve and grow your company. But what if we told you that sharing your ideas with others could be the key to unlocking your company's full potential? By collaborating with experts in the tech industry, you can leverage their technical skills to bring your ideas to life and take your business to new heights.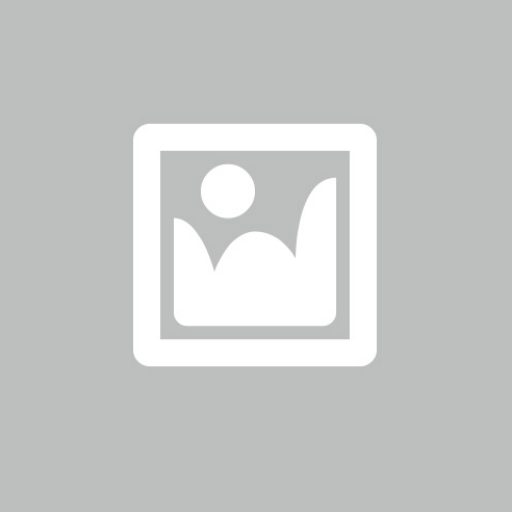 At our tech firm, we understand that businesses are often hesitant to share their ideas with outsiders. But we believe that the benefits of collaboration far outweigh the risks. When you share your ideas with us, we can provide you with fresh perspectives, technical expertise, and access to cutting-edge tools and resources that you might not have on your own.
One of the biggest advantages of collaborating with us is that we can help you develop a customized solution that meets your unique business needs. We understand that every business is different, and we take the time to get to know your company and its goals before we start working on a project. This ensures that the end product is tailored to your specific requirements and provides maximum value to your business.
Another advantage of collaborating with us is that we can help you stay ahead of the curve when it comes to emerging technologies. We're constantly researching and experimenting with new technologies and techniques, and we can bring that knowledge to your project. This means that you can stay ahead of your competitors and be well-positioned to take advantage of new opportunities as they arise.
Finally, collaborating with us can help you save time and money. Developing a new technology solution from scratch can be a time-consuming and expensive process. But by working with us, you can leverage our existing expertise and resources to accelerate the development process and reduce the overall cost of the project.
In conclusion, sharing your ideas with experts in the tech industry can be a smart move for your business. By collaborating with us, you can leverage our technical skills and resources to develop a customized solution that meets your unique needs and helps you stay ahead of the curve. So why not take the first step and share your ideas with us today? We're ready and eager to help you take your business to the next level.
And don't Worry, we hold integritty at a high level and will sign an NDA with you, so your secrets are safe with us!